Buying Handmade: The Importance of Ethically Crafted Handbags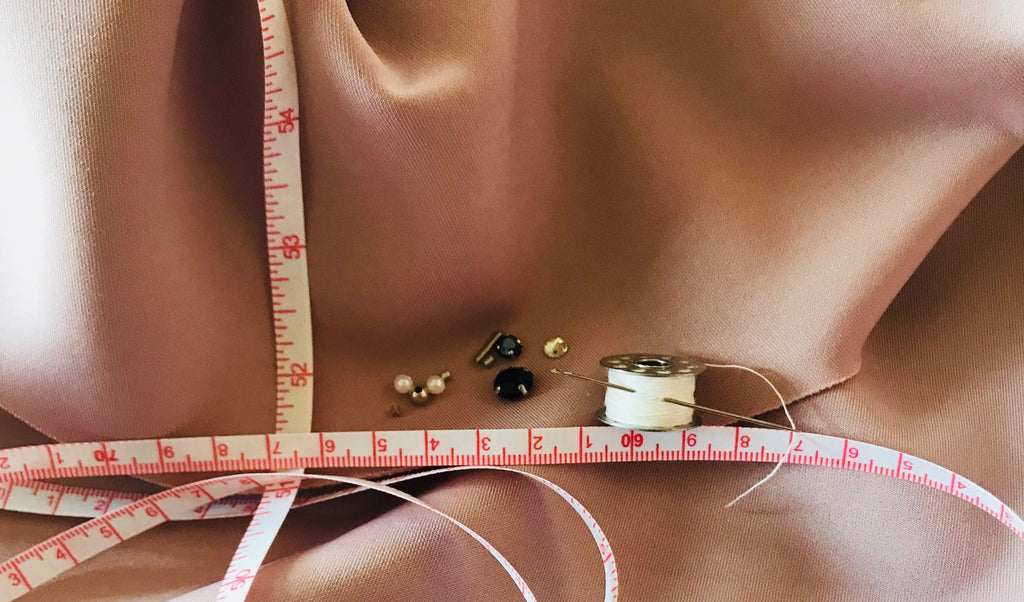 In a market dominated by mass production, handcrafted objects stand out in elegance and ingenuity. 
One-of-a-kind, they can hold a timeless beauty, and such is achieved entirely by the skill and imagination of the artisan and with the quality of the materials they hand choose to make their masterpiece.
Generally known for their higher quality and attention to detail, ethically handmade handbags rest at the cornerstone of Natural Nuance's commitment to valuing craftspeople and prioritizing sustainability and circularity.
It's time to leave behind the cheap, mass-produced products that last just months, and invest in handcrafted, beautiful and high quality pieces that will last elegantly for years to come. Here are our favorite reasons to opt for handmade, whether it be fashion accessories, apparel, interior decor or everyday products:

Benefits of Buying Handmade
Caring for true artisans and their extensive education and experience
When you buy handmade, you are supporting the craftspeople behind the product. In a time where automation and online fronts are replacing human craft, by supporting handmade you are making sure that traditional making skills are kept alive.
It also creates a demand for education in these skills, ensuring that the craft survives and thrives for generations to come. Also, humans naturally seem to appreciate and highly value well made, handcrafted products and are therefore willing to pay more for the craftsmanship and all that usually comes with it, such as quality materials and durability. 
When you have a transparent and well-intentioned ethical company bridging such customers with the craftspeople, the price more accurately reflects the actual increased value of the product, and this in turn better supports the artisans and their families.
Handmade pieces never look 100% alike 
Even if your product is one in a hundred, each one will be slightly different from the next. Handcrafted products highlight the human element that machines simply can't duplicate. They each have their individual notes and you can see the influences of the human hand.
These unique delicacies are what makes Natural Nuance stand out in a crowded marketplace. We don't believe in a mass-imposed consumer culture worsened by line factories, but rather in the individuality that each handcrafted product features.
Celebrating the skill of the maker
Handcrafted products often follow a lineage of cultural identity. It is a family craft, taught generation to generation, that is still celebrated today. This commitment to the craft itself transfers over to the product, showing in intricate attention to detail and care. A depth of knowledge of the material and its variations and quirks, how the product would move and change with loving use, none that can be programmed into a computer as much of it is intuitively learnt throughout the ages. 
An amazing amount of time and effort goes into each piece of work, and at Natural Nuance, we work with makers who have the inherent ability to work with leather's natural traits and characteristics, bringing out its natural beauty in resplendent ways. This is especially important to us as we work with sustainable leathers and use natural tanning agents and dyes, which brings with it advantages and challenges that are not yet mastered by machines. 
Individual craftsmen vs. workers in a factory line
When you buy mass-produced pieces, you are buying into large-scale corporations and factory line workers. Often in developing countries, these workers are not paid fair wages and often work in poor conditions. 
On the other hand, by buying handmade products you are supporting the individual craftsmen and people specifically making the products, not a huge corporation just out to make profits through volume and speed.
That is why a Natural Nuance bag just feels good to the human touch. There is something irreplicable when we touch, carry and smell something that was lovingly, carefully made by another human being. 
Introducing Ethical Standards into Handmade
Just because it's handmade, doesn't mean that it is ethically made. 
Where did the fabric or material come from? How was it dyed? Are fair trade and labour practices followed? Are they environmentally safe and progressive? Do they provide reusability and recyclability of the product?
When you buy handmade, be sure to verify that the products were made with transparent and ethical working standards throughout the entire supply chain.
Ethically handmade products also keep customers informed about what they're buying and lets them choose products according to what is most important to them - whether that means it is organic, recycled, vegan, circular, or more!
At Natural Nuance, we are dedicated to moving towards a more circular economy, offering timeless, chic, and ethically handmade handbags that our customers love and want to keep for years to come.